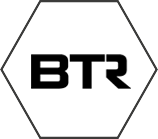 WHAT BTR STANDS FOR
BTR Industry was founded by the three of us: Henrik Törnqvist, Björn Reinholdsson and Ronnie Beiron.
We have a broad collective experience in local and international projects and assignments.
Together, we form the foundation of BTR Industry. You can rely on us in most contexts pertaining to pressurized products and systems.
Communication as a competitive tool
Our close dialogue and relationship with you, the customer, is one of our principal keys to success at BTR Industry. Communication means everything, if we endeavour to achieve optimal results. We have solid experience in formulating problems, and discussing the solutions and their implementation together with the different departments and functions of our client companies. Your knowledge and experience, combined with ours, are requisite to achieving the best possible results – quickly and efficiently.
Flexibility for all types of assignments
Every project comprises several different phases. Our expertise and experience can be leveraged throughout the process. We are ready to assist, from as early as the planning and tendering phases. At the implementation phase, we provide a range of services that both improve and enhance the efficiency of your delivery. We can also handle any maintenance needs that arise in the course of a project or in its wake. Project follow-ups are an opportunity for us to be of assistance. BTR Industry is flexible and fills the gaps of your company where needed.